Time & Attendance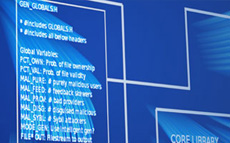 Apex Payroll makes time and attendance easy to manage with Trilogy Timekeeping. Employees simply clock in and out online or via a traditional time clock. Your clients can then manage all of their employees hours online. When it's time to run payroll, employee's hours are automatically in the payroll system. No longer worry about re-keying or importing the hours into a payroll system.
Manager Self Service
Employer OnDemand offers the option of Manager Self Service, which allows managers within your organization to view, enter and correct their employee's timekeeping transactions.

Flexibility
Traditional Time Clock
Online Time Clock
Track Breaks and Lunches
Report Tips
Job Tracking
Piecework
English or Spanish
Integrates with Apex Payroll
Automatically E-mail Reports


Reporting
Trilogy Timekeeping, through Employer OnDemand, provides your clients with powerful reporting tools. The system allows them to view reports daily, per day period, by date range and by division, location and department. Clients can choose from the following easy to read reports:
Exceptions, Missed Punches
Approaching Overtime
Attendance
Job Tracking
Historical Information


Time Savings
Timekeeping not only makes your clients' time and attendance more efficient, it saves them money by accurately tracking the time their employees work. It helps prevent time theft which cost you overtime, increased payroll, taxes, benefits and profits. Accurate timekeeping also helps clients stay in compliance with the Fair Labor Standards Act and puts them in a good position should they have an audit by the Department of Labor.