The time is now. The opportunity is solid.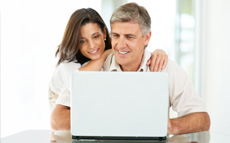 Headquartered in Atlanta, Georgia , Apex Payroll has over 20 years of experience in the payroll services and technology business. We have over 170 offices throughout the United States processing payroll for thousands of small, medium and enterprise businesses. Our cloud based technology is among the best in the business and our service and support are unmatched. Owning an Apex office gives you the head start you need to fulfill your dreams. The investment is modest, yet the returns are outstanding.
Get started with the best business decision you'll ever make. Learn more below about the opportunity and what to expect from the initial process. Understanding if Apex Payroll is the right fit for you is key to determining when and how far you can go.